Yaaaay to Sergio's first published simmie girl!!
This is Suzanne Santos. She's french/portuguese and she is daughter to a portuguese family that moved to France to try to make a living.
She speaks french, english and portuguese with a simmish accent.
Her dream is to win the french version of the American Idol.
She's a traditional typical portuguese girl. She is sweet, friendly and cute. She can cook, clean but carries the hell's heat inside her body.
She's known around as the "car crasher & boat sinker"... yes, cars crash and sailors drown wherever she passes...
About my experience with creating this simmie... I intended to make small unround bewbs but the sliders only allow magical bewbs like Eva's... what a shame!!
The lack of bewbs were compensated with arse, hips and legs... just like small town portuguese girls

Noses are very hard to create imo... I tried to hide with makeup some weird wrinkles that showed up in her eyes.
I was almost using the height sliders with her because she should be a shorty girl (something like 1,52m).
That's all. I hope you enjoy!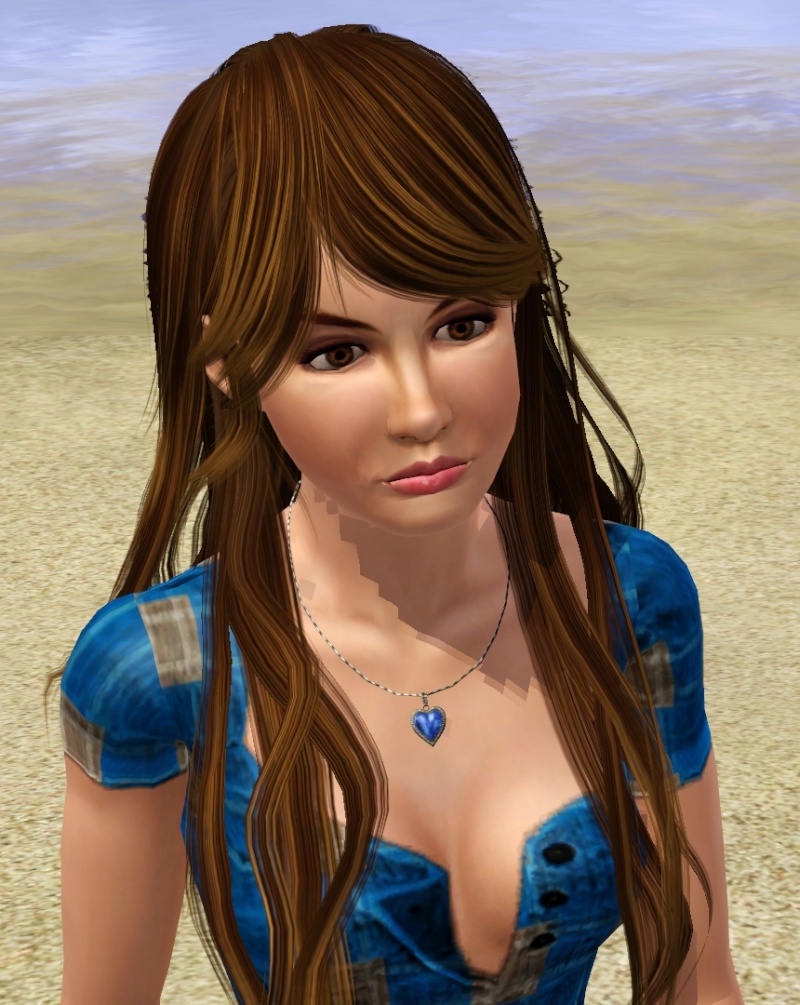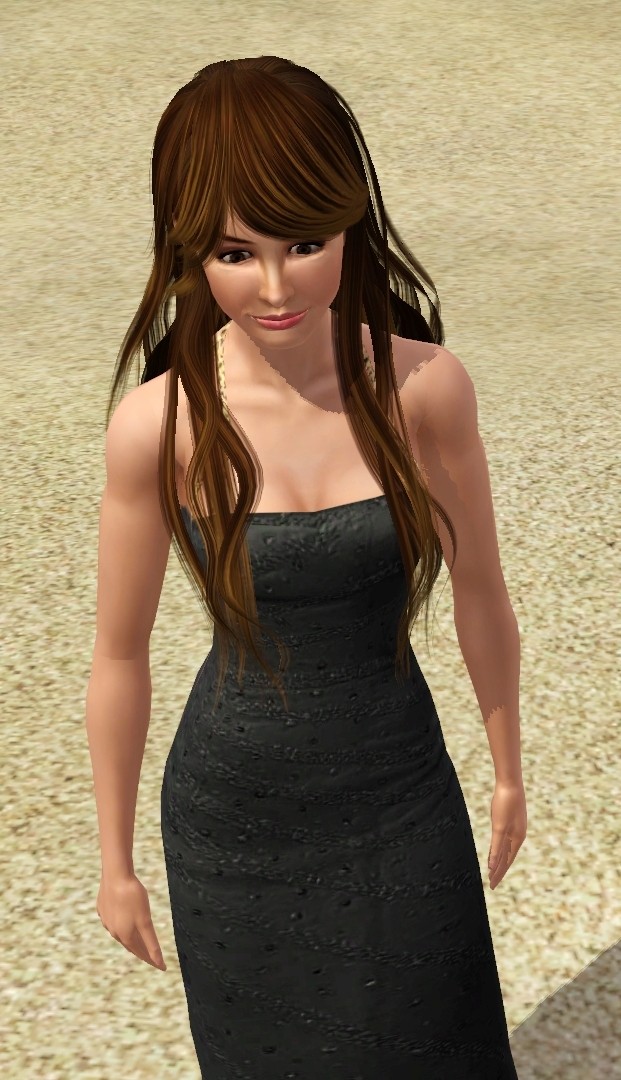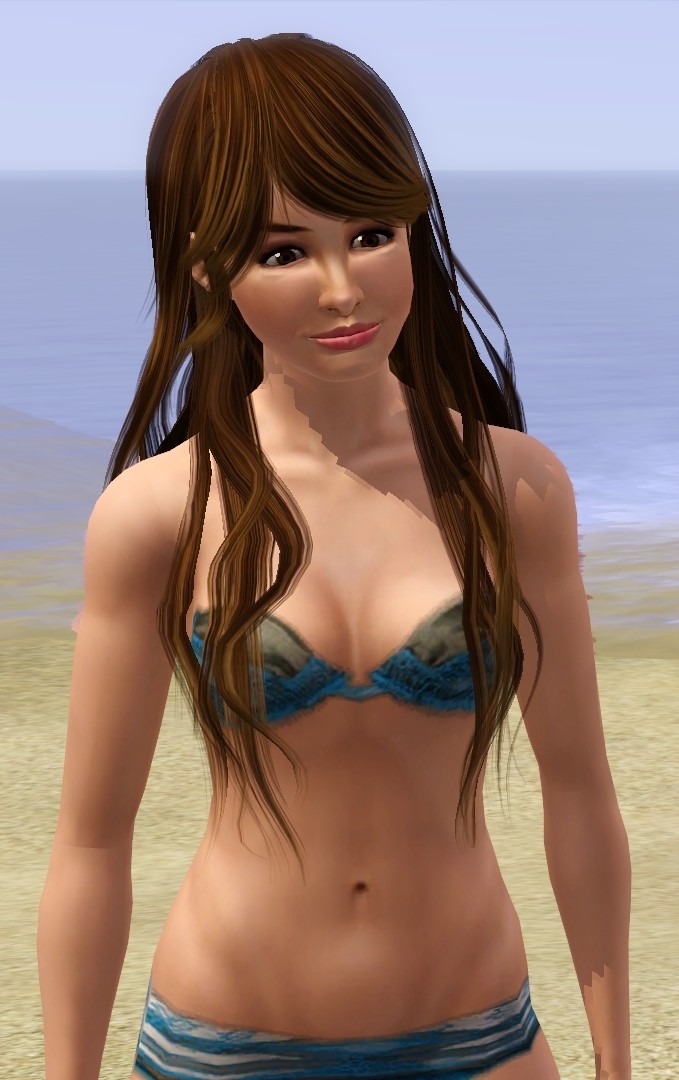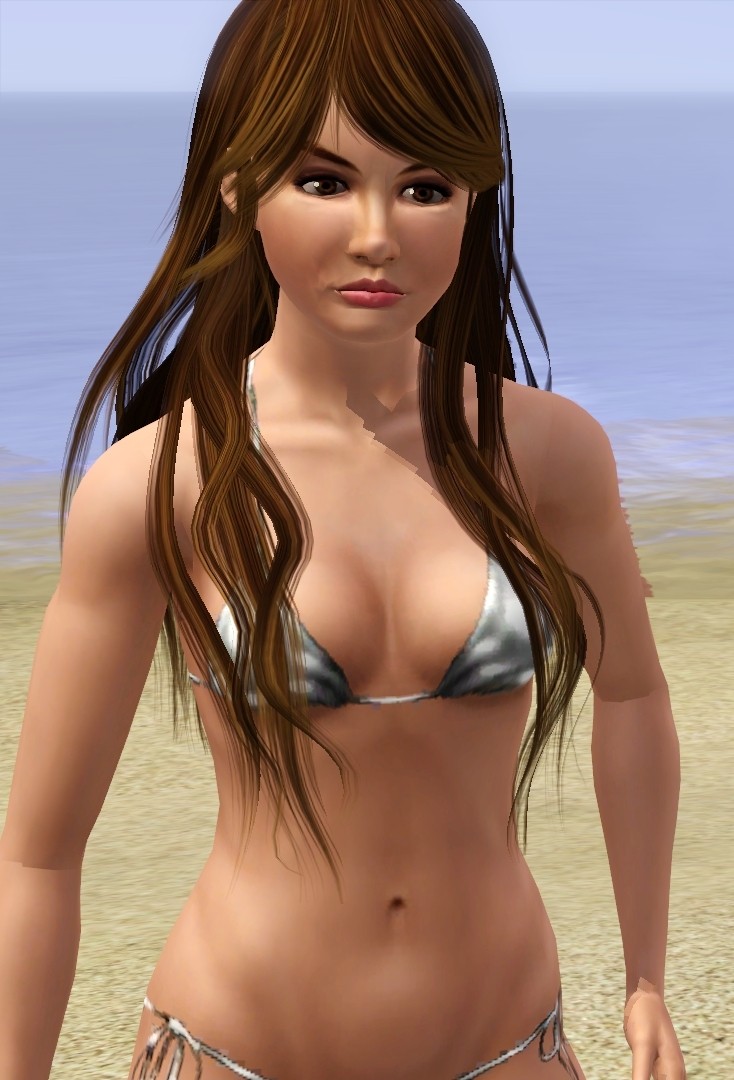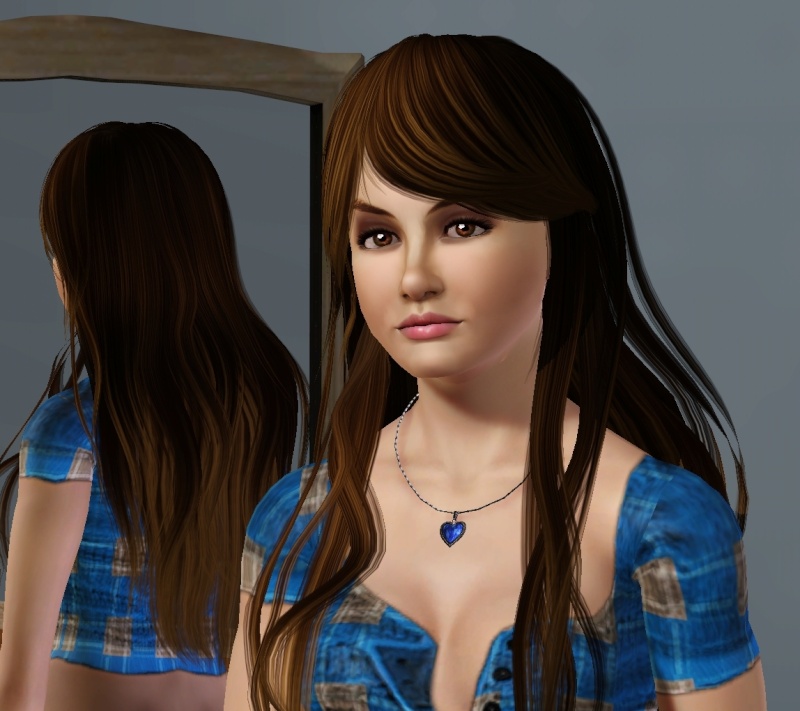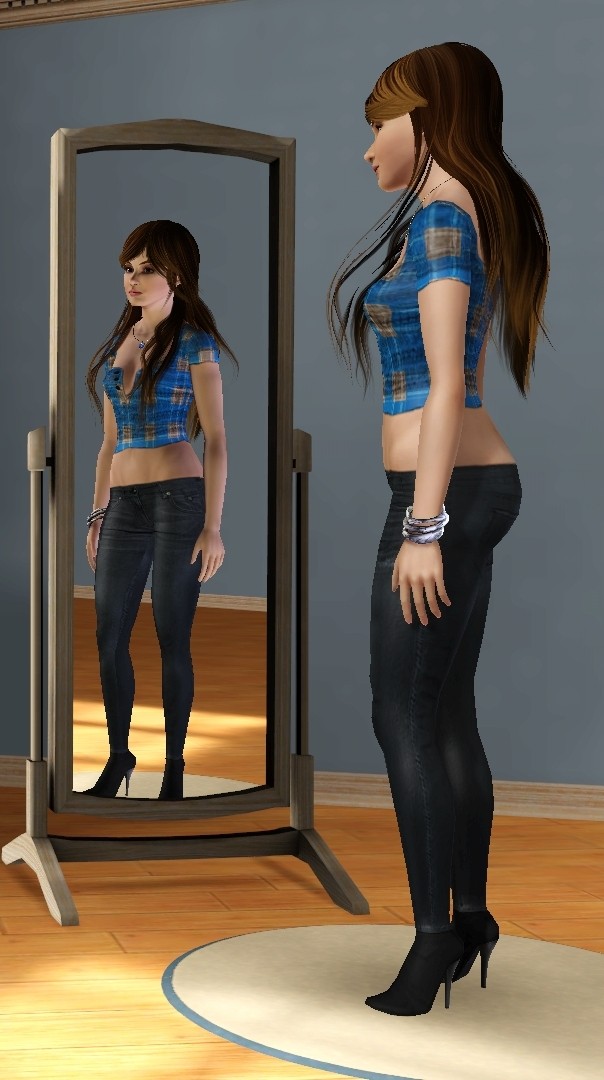 Download
sims3pack:
mediafire.com ?nf4shfa84wdjq9i
sim:
mediafire.com ?6ysi5m8a7ussyb9
SLIDERS & HACKS
Hack:
http://awtmk.blogspot.com/search/label/Hacks
Bella3lek4's Facial Sliders:
http://www.ladyfrontbum.com/?p=800
Breast sliders:
http://www.modthesims.info/showthread.php?t=371693
Jonha 10 new CAS Sliders:
http://www.modthesims.info/download.php?t=378416
GENETICS
Eyes Replacement by aikea guinea:
http://www.modthesims.info/download.php?t=372768
Skins (Body and Face) Replacement by Ladyfrontbum:
http://www.ladyfrontbum.com/?p=1713
Hair by Peggyzone (his site lagggggs like hell):
http://banashare.com/4n1vlva5qjy0/Sevastian_peggyzone-sims3-F-Fhair142-101220.rar.html
Eyebrows by Evie:
http://cstylessims3forum.forumotion.com/t991-brows-7-16-set
Eyeshadow by Ladyfrontbum:
http://www.ladyfrontbum.com/?p=614
Blush by KittyKlan:
http://www.kittyklan.com/content/softglo-face-contouring-blush
Lipstick (no idea!)
STUFF:
Everyday outfit:
http://www.thesimsresource.com/downloads/details/category/sims3-clothing-female/title/crazy-positivity/id/1037960/
Shoes:
http://www.lilisims.com/sims3_html/sims3_female_html/sims3_female_adult_html/sims3_female_adult_page_3.html
Bangles: basegame
Necklace:
http://www.justsims2.ru/index.php?Module=Gallery&GalleryGroup=Sims3&GallerySection=Jewels
Formal Dress:
http://lianasims3.net/fashion.php?displ=f&gen=f&age=YoungAdult&section=Formal&artist=all&outfit=1&top=&bottom=&order=Date&direction=Descending&pages=6&seite=12
Shoes: basegame (late night EP)
Sleepwear:
http://blog.naver.com/jinhee_a/110073450663
Athletic wear:
Top/Bottom: basegame
Shoes:
http://www.lorandiasims3.com/accessories.php?displ=a&gen=f&age=&artist=all&category=Shoes&order=Date&direction=Descending&pages=9&seite=9
Swimwear:
http://www.ladyfrontbum.com/?p=1086