So, I just might be bald now, but it was worth it. I know how to make poses!
It's really quite simple if you're dedicated enough to actually follow the tutorial and read the thread at MTS.
So after several attempts, I've officially made my first pose. I've spent the last 24 hours working on it, yes I may have to catch up on my competition threads on TS3, I really need to respond to messages here at cstyles, and I desperately need to get a certain CC set finished (I can't give details, it's a surprise!), but it was worth it.
So the first few poses I attempted were actually really well done, but after about the millionth test, I gave up on actually making good poses and just went with simple since my main focus had switched from making good poses to getting the poses to work in game.
I know i"m probably going to get slammed with requests, but remember, I just figured it out, it's going to take me a while to really get it down perfectly.
Anyway, here is my first craptacular pose!
And a close up of her creepy face...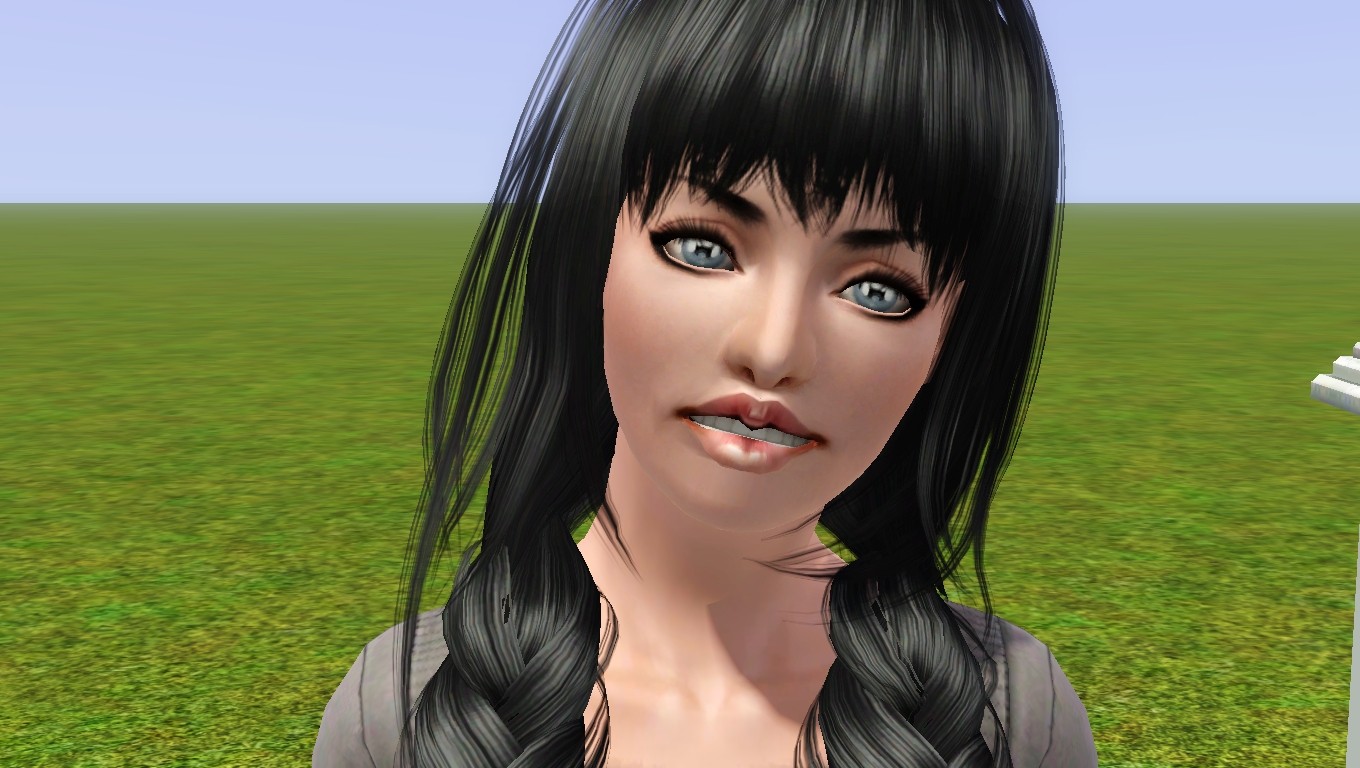 Yes I'm aware they suck lol, but I'm going to work on a better set now, then I'll do everything else I have to do.