So I have somehow managed to pull myself away from Rocky Horror and perhaps dancing around to Touch A Touch A Touch Me *cough* to upload my Xmas present. Vampires OM NOM NOM NOM! I'll seperate them into different topics if CeCe doesn't mind :D
Now Ellie here is a EA Pre Made Horror. I booted her back into CAS and gave her some drastic plastic surgery :D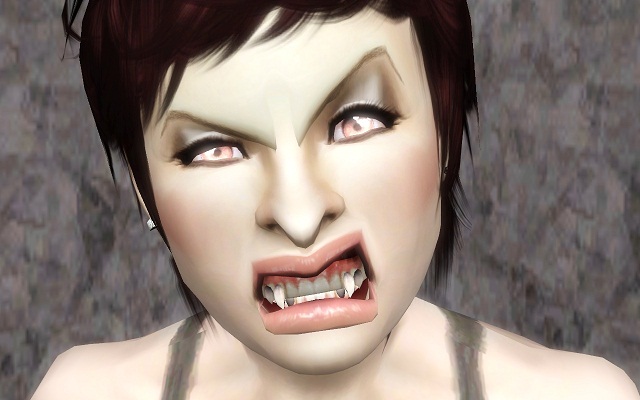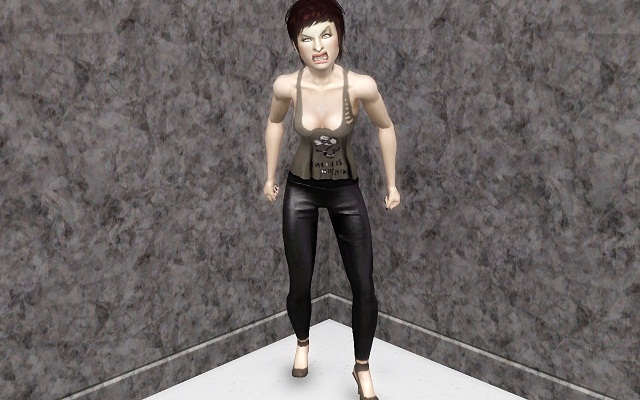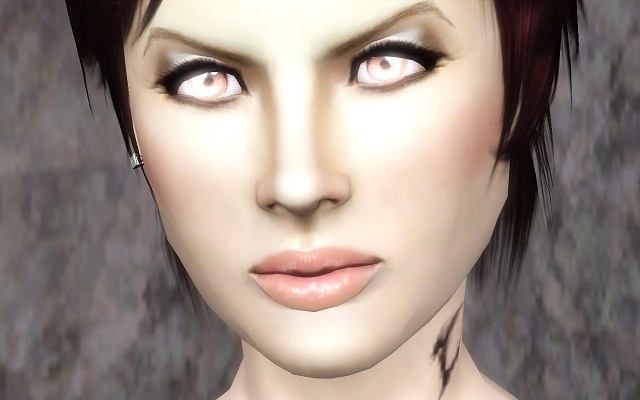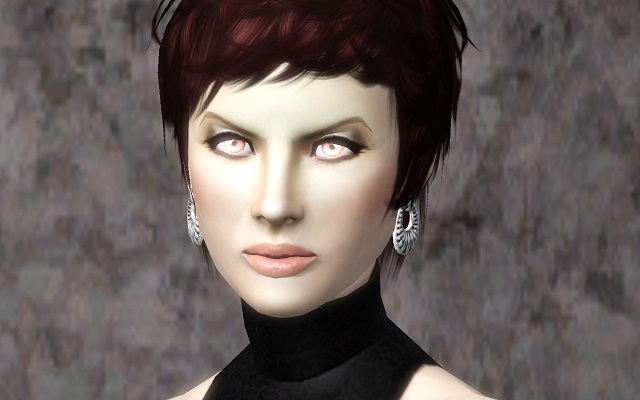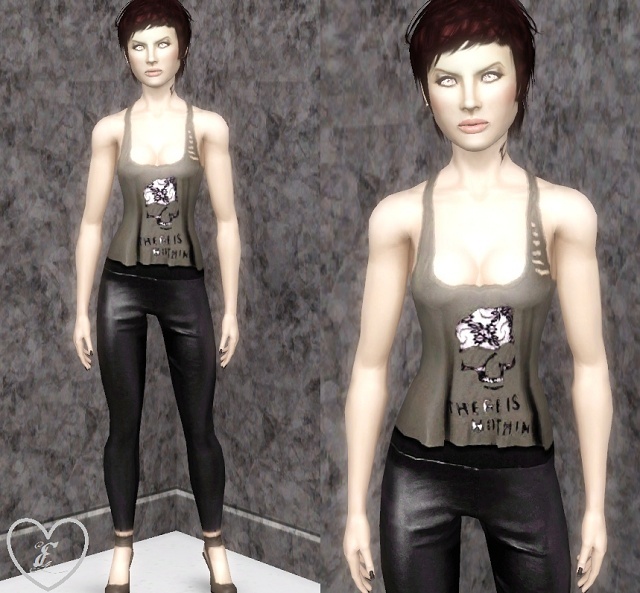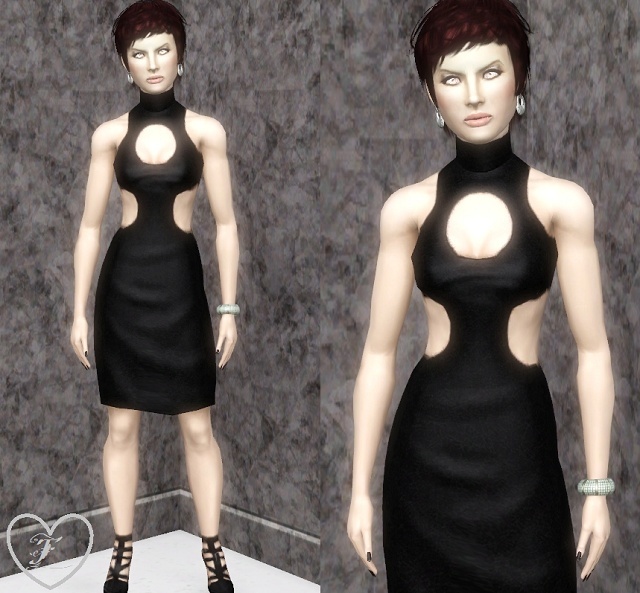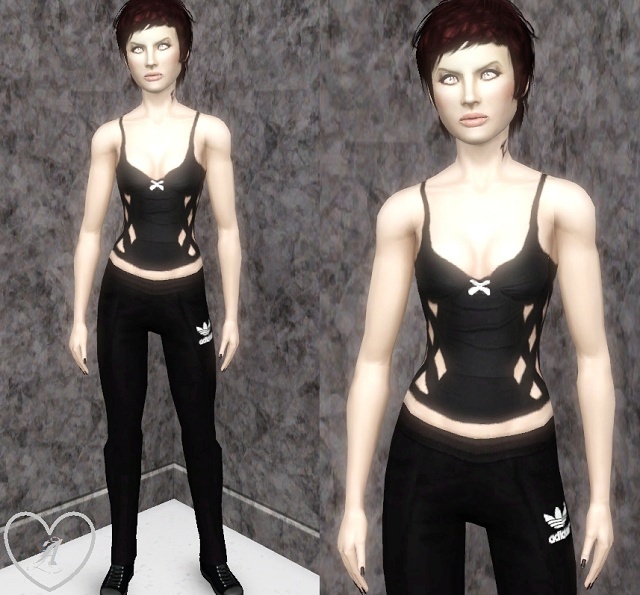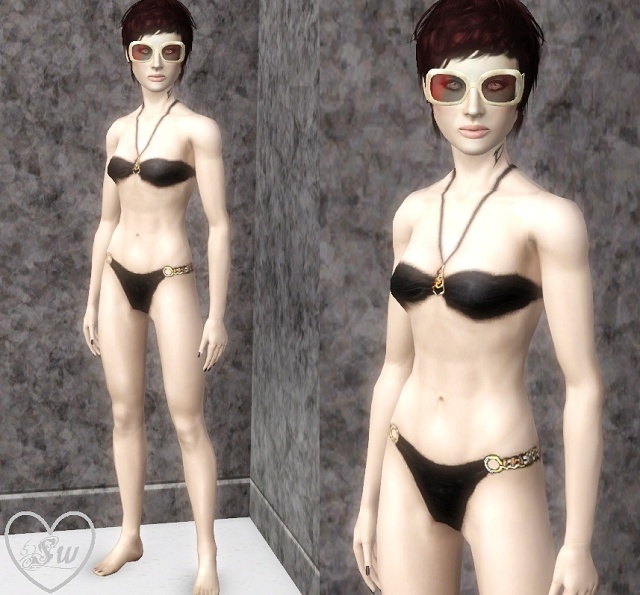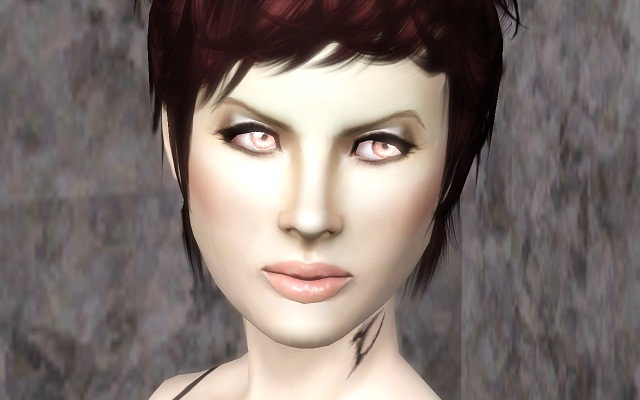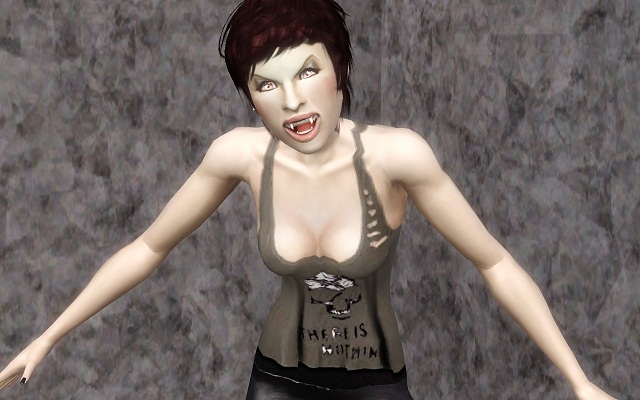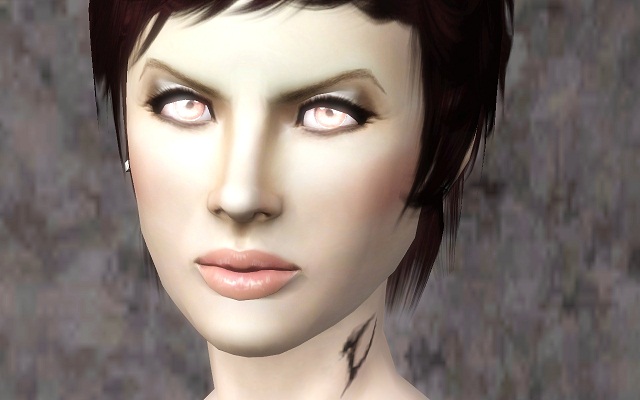 Genetic shizam:
Hair
Eyeballs
Eyebrows
Eyeshadow
Eyeliner
Lips
Blush
(Swoop)
Skin
(Silk)
Outfit shizam:
Everyday
Heels
(Everyday)
Studs are base game.
Dress
Heels
(Formal)
Earrings
Bracelet is from Late Night.
Sleep
Stockings/Garter things are from Late Night.
Athletic Top
Athletic Bottom
Shoes are base game.
Swim
Sunglasses are from Late Night.
Nails
So you have two options everybody: 1. You can download Elvira as a human/mutant type thing with fangs and a strange birth mark on her neck OR you can download Elvira already Vamped and ready to go.
(Keep in mind, I have not packed her with CC, so you will need to download it whether you choose .sim or .sims3pack)
Download (HUMAN.sim file)
Download (VAMPIRE.sims3pack)
(Yah, it finally decided to work properly)
Now I give you instructions on what to expect with the .sims3pack file:

Do not go into CAS, Elvira will not show up there. She will appear in the library.
This is where you will find the pre-made Elvira by EA. You can place my version here if you wish and boot the horridness out.

Required businesses:
Late Night - please do not download this if you do not have LN. It will most likely cause your game to crash.
Enjoy guys and MERRY CHRISTMAS!