So, I determind that Late Night is suffering from a serious lack of hot vampire dudes. So I made one. It kinda ties into my legacy. I think some will know who this dude is...or at least maybe perhaps a reference I made to this dude in my little bio on Elvira Slayer.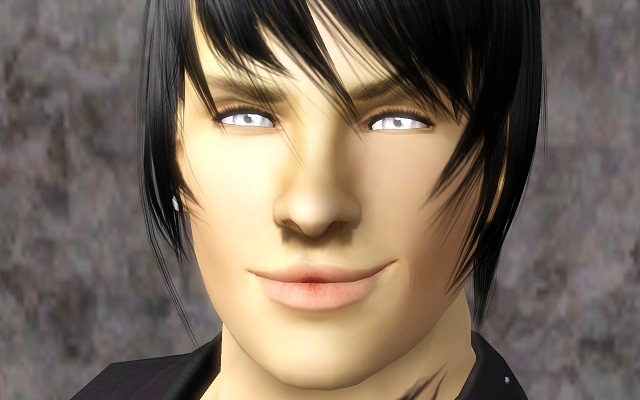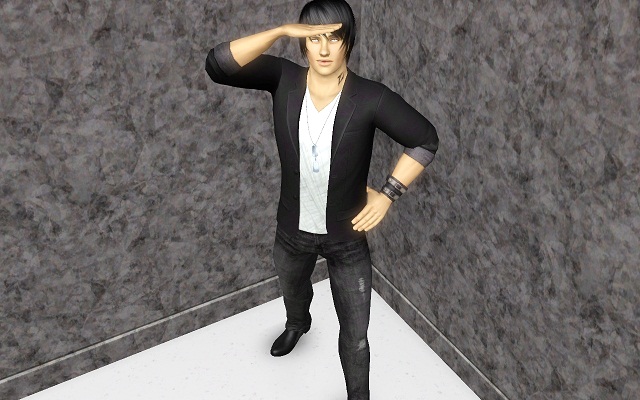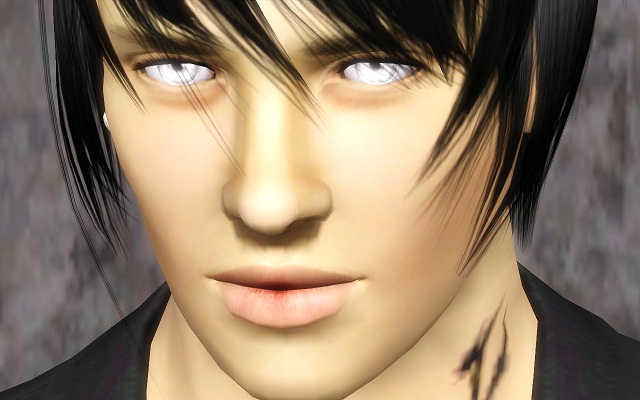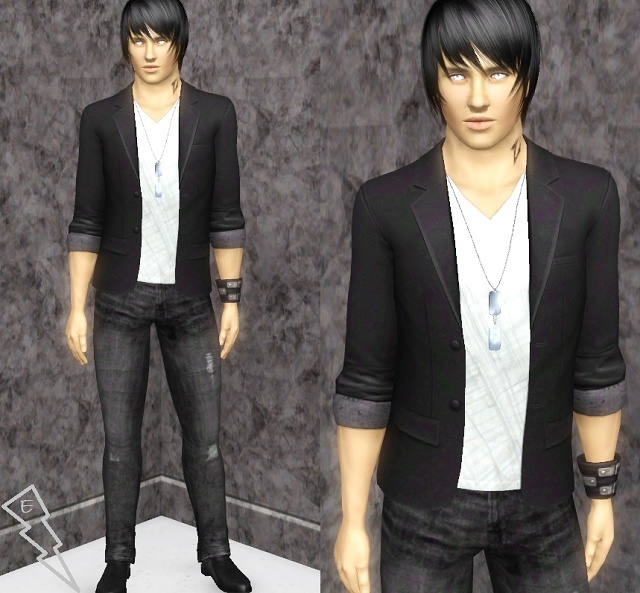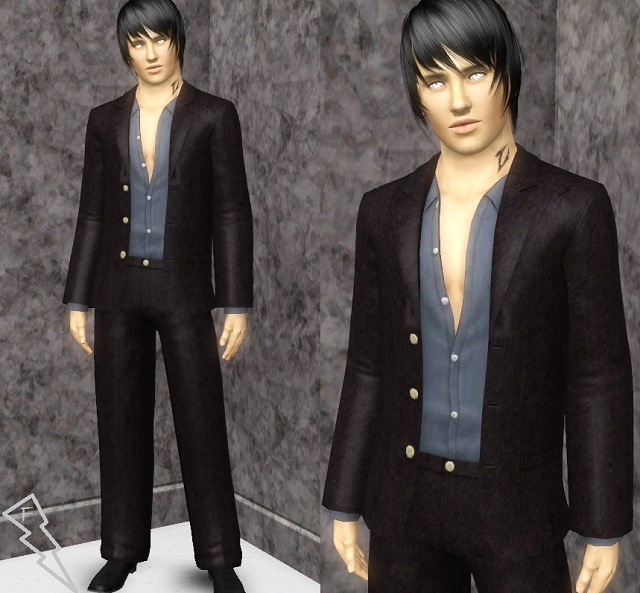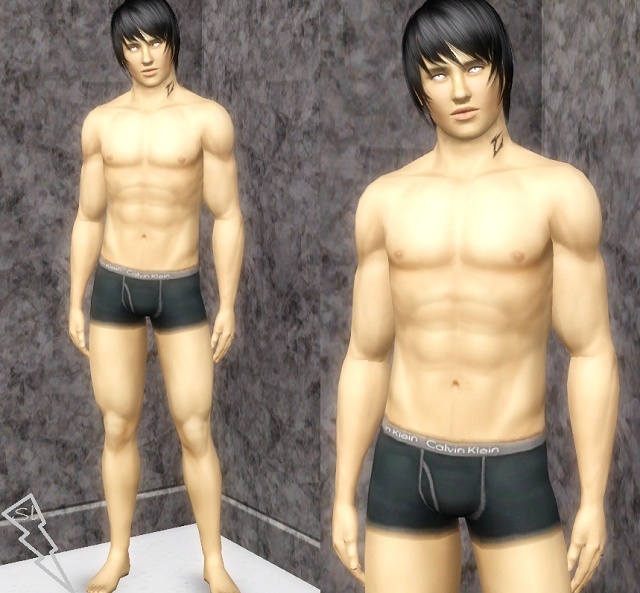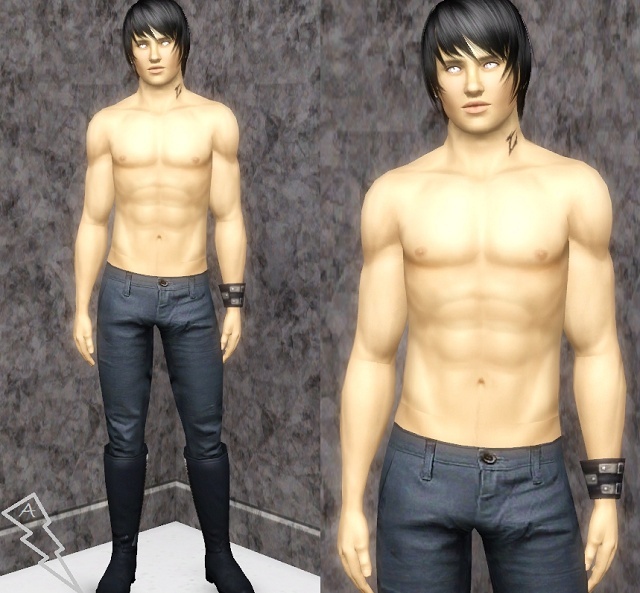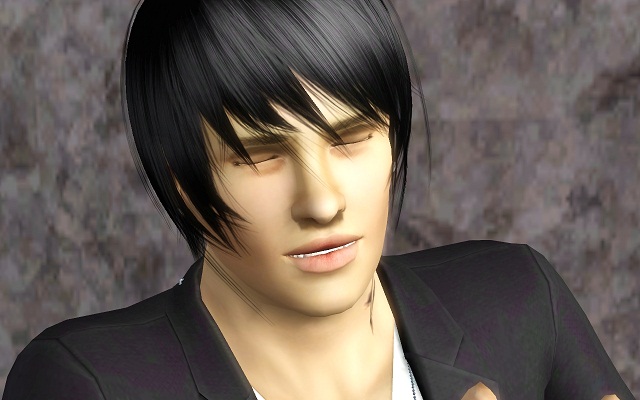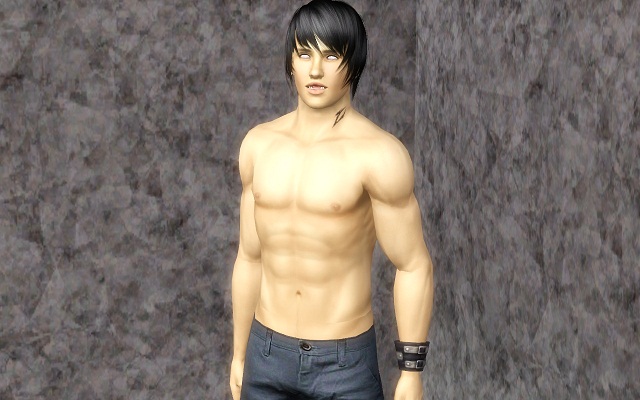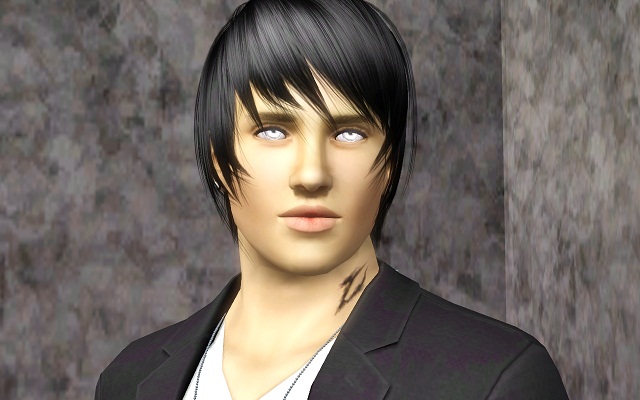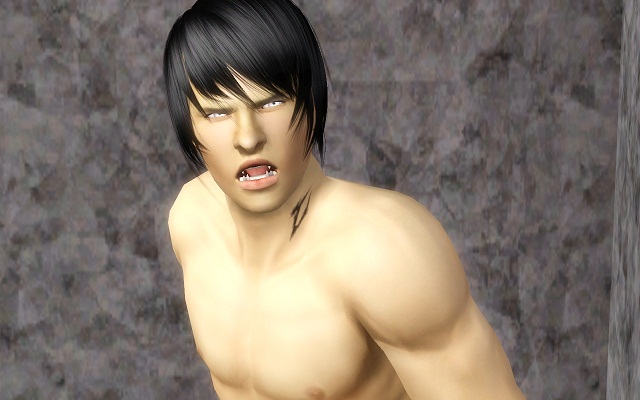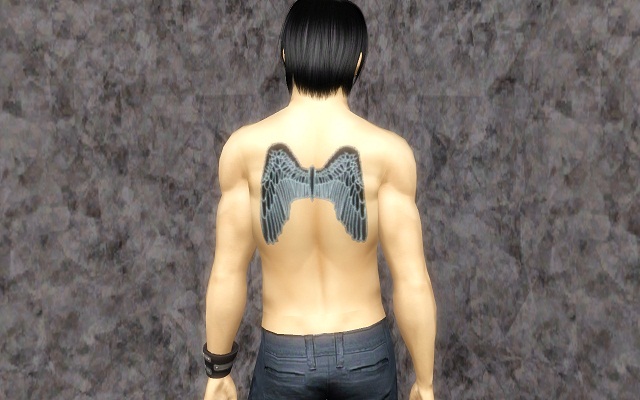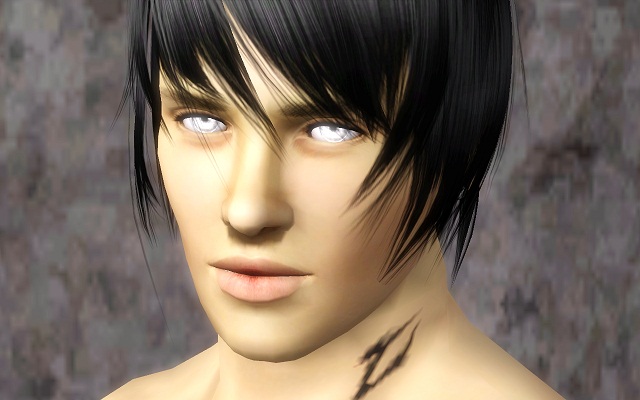 Genetic shizam:
Hair
Eyes
Eyebrows
Eyebags
Lips
Blush
Skin
Outfit shizam:
Jacket is from Late Night.
Jeans are by Aikea Guinea. They are called Fitted Jeans with Tears. However, I can't find it anywhere on their site.

Mini Plugs
Leather bracelet thingo is from Late Night.
Dog Tags
Boots are from Late Night.
Formal suit is from Late Night.
Formal shoes are from Late Night.
Sleep
Pants
Athletic boots are from World Adventures.
Swimwear is base game.
Tattoo is courtesy of Ambitions.
Now, I have uploaded him in TRUE sim/human form. No fangs, no strange black mark on his neck. So this is for those who would like Sebastian as human and also for those who do not possess Late Night and wanna download him. I have also provided a Vampire version of him as well and that comes in .sims3pack format.
(CC will need to be download whether you choose .sim or .sims3pack. I did not pack him with any of his CC)
Download (HUMAN.sim file)
Download (VAMPIRE.sims3pack)
Where to find Sebastian once installed (.sims3pack):

He will appear in the Household library, not in CAS.
Required businesses:
World Adventures
Ambitions
Late Night - required if you choose the Vampire version.
Lastly, MERRY CHRISTMAS GUYS! I hope you all have a lovely day and spend it with the people you care about! I will be spending it at work :D
:800: Cheers!