So, I decided to make another male sim. I'm currently working on a very difficult simmeh as it's my good buddy Eva and I can't stuff that up now can I? :D So to organise my sim making thoughts and refresh my brain so to speak, I took up making a male sim.
Since the dudes I make tend to be a bit...feminine looking, I thought lets try and make a DUDE. Like a manly man. I downloaded Tummy Za's skin and set to work. So far I have come up with Hugo (don't you love his name?!):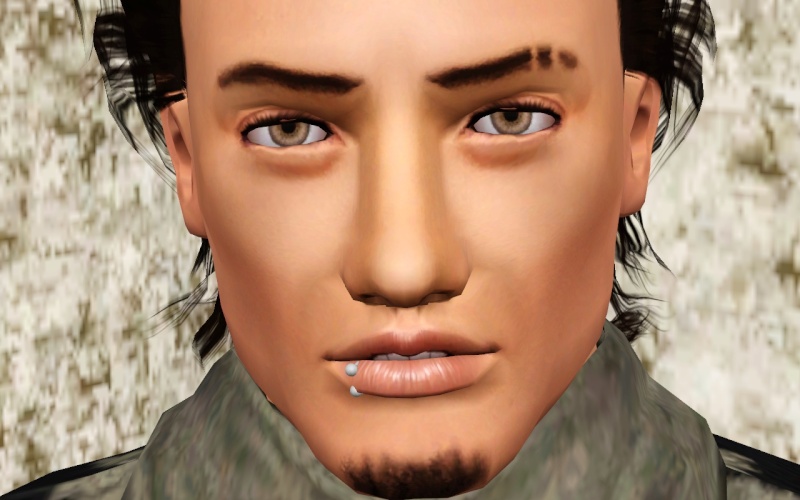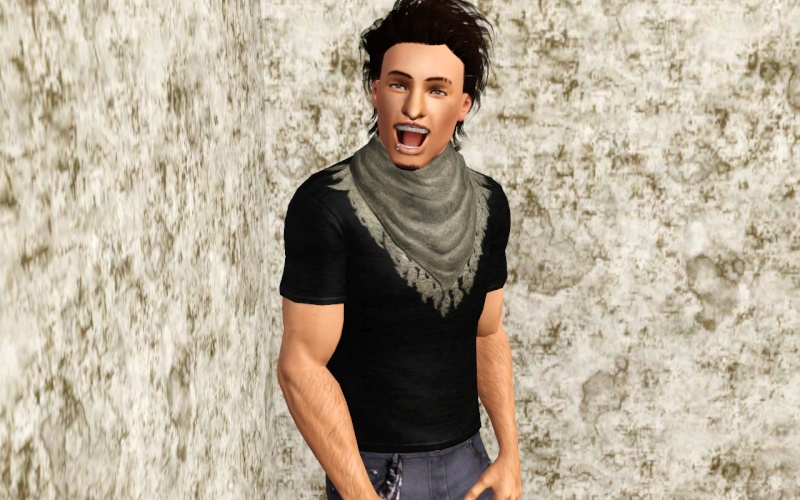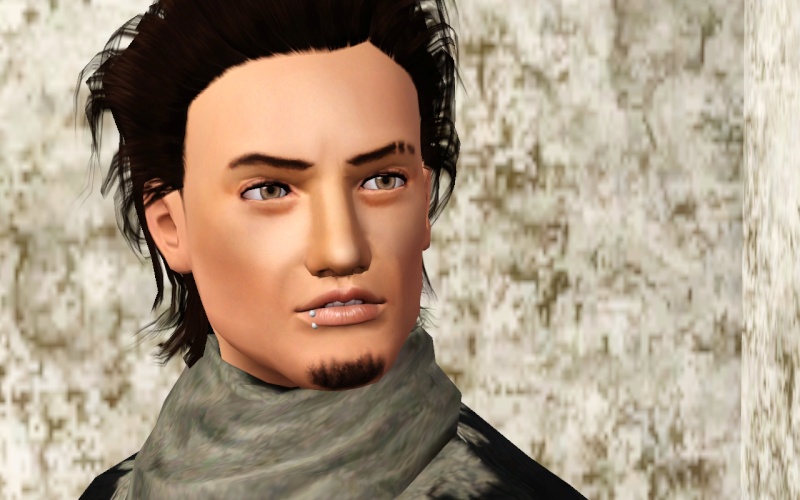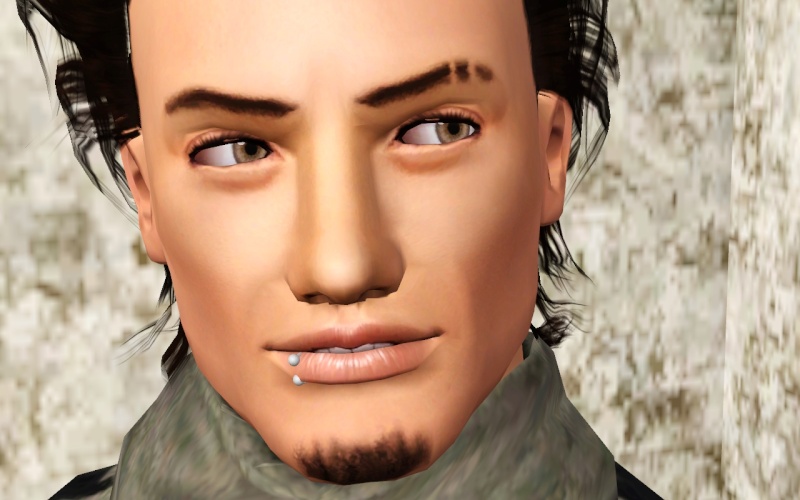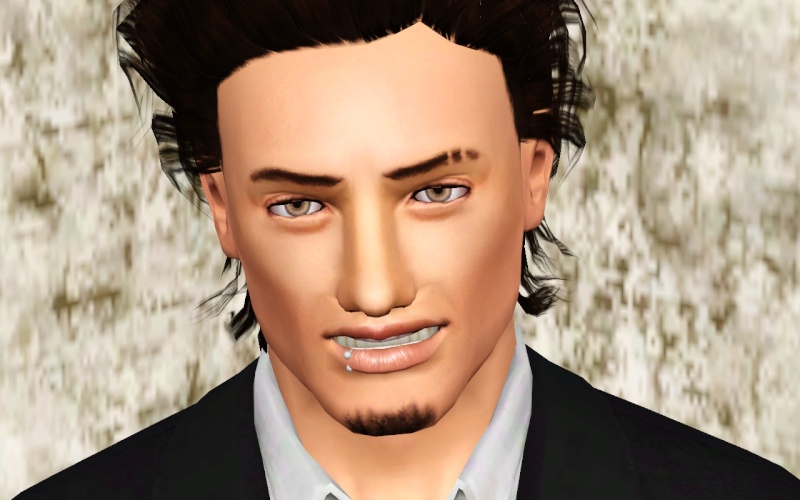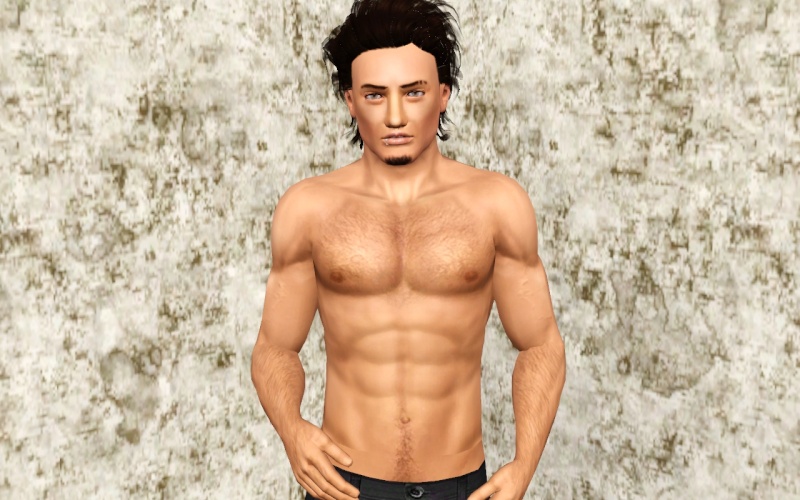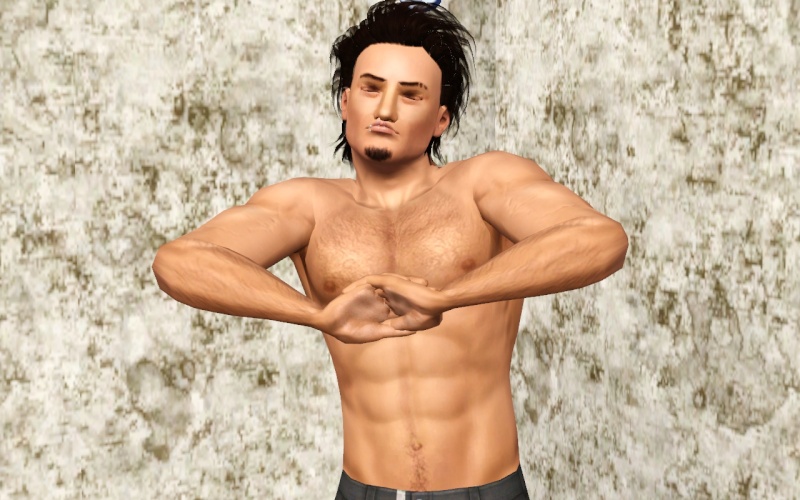 I think I found a new favourite male skin. I love his hairy chest.

I still see a little femininity in Hugo's appearance, but no matter what I do, I can't seem to shift that. I guess I just love me a pretty boy.