I am very passionate about baking. I'd love to have my own bakery some day so I can make people smile with their taste buds. This v-day I decided to make red velvet cookies with cream cheese filling! Yum!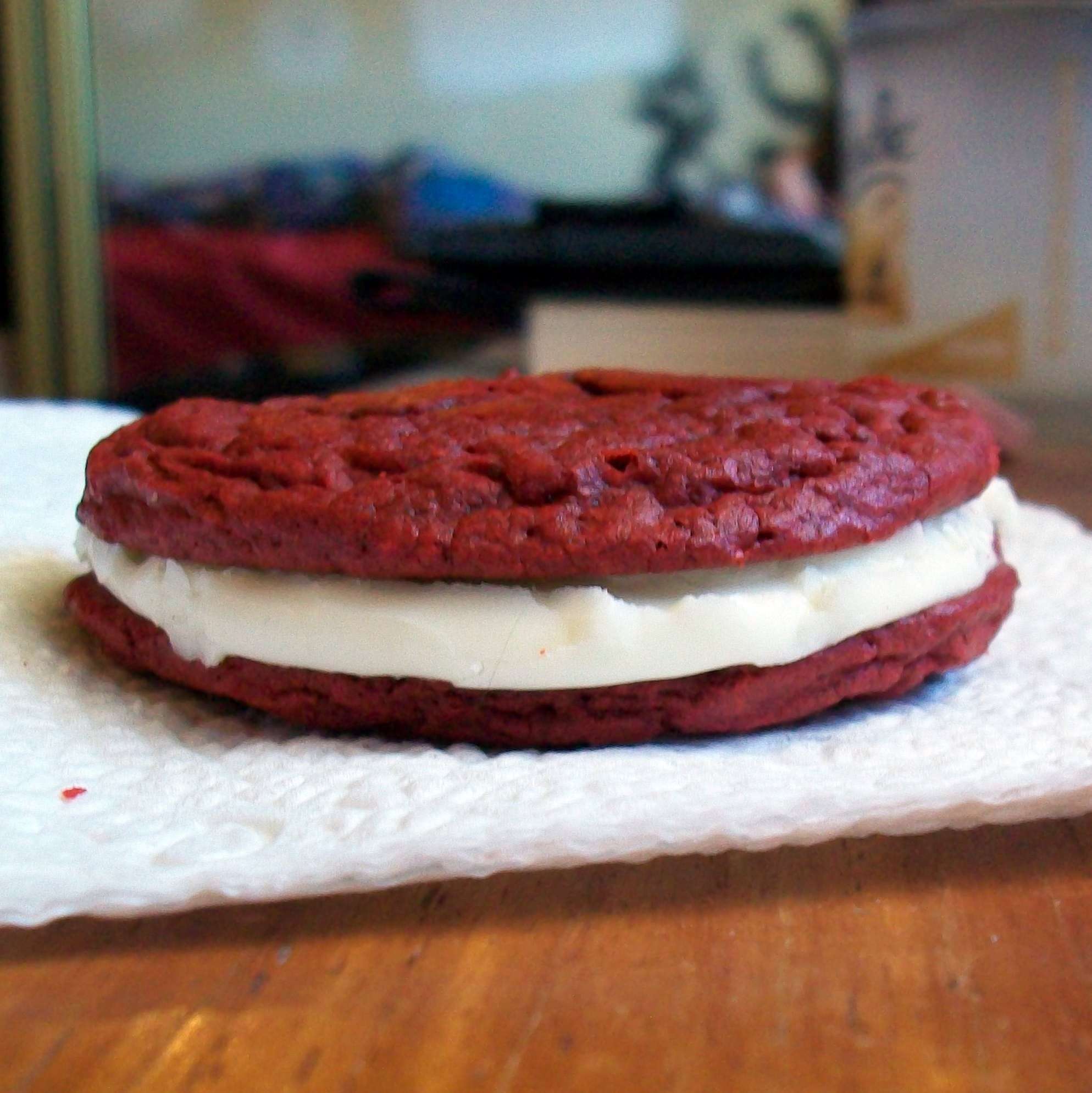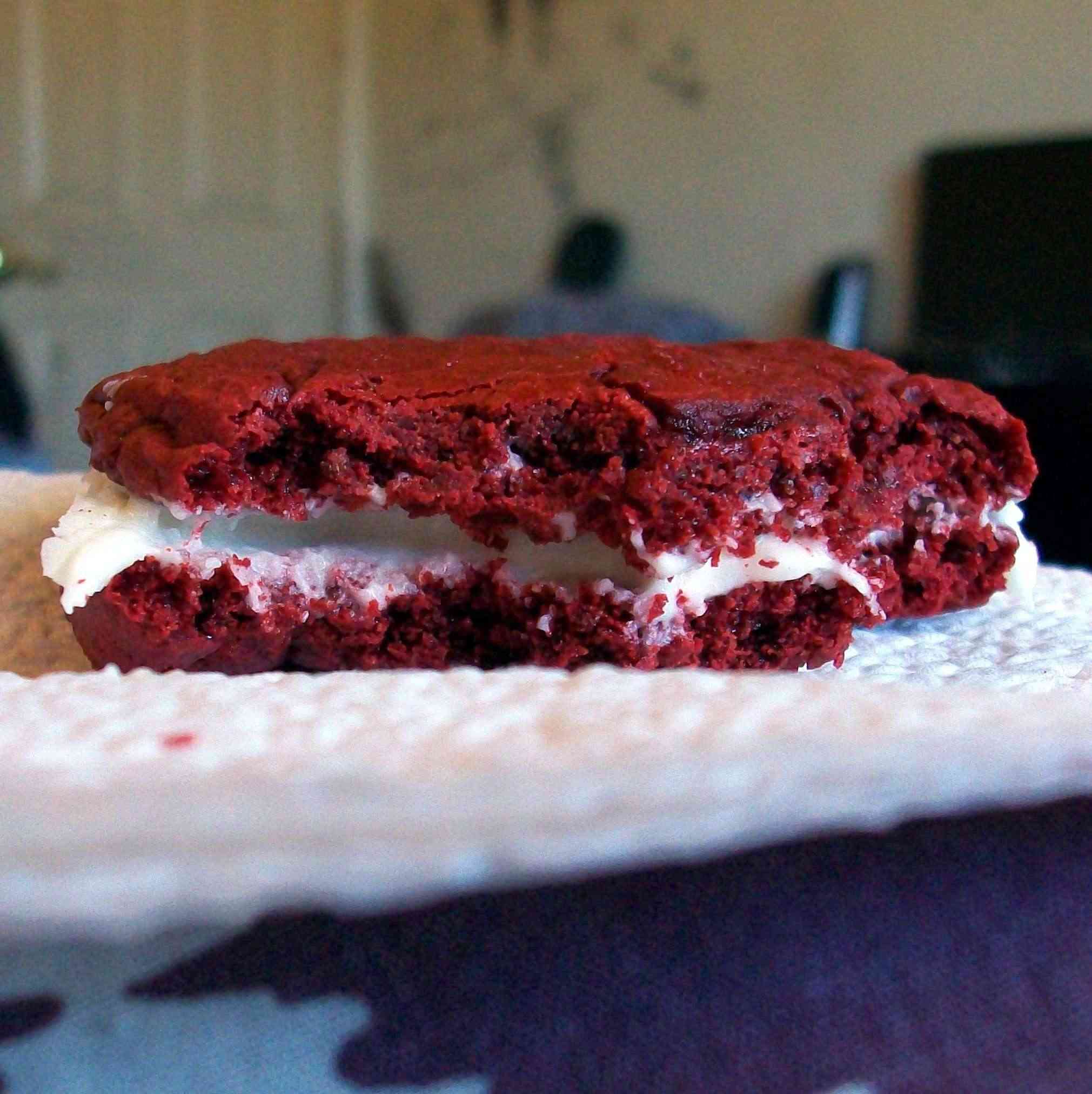 What you'll need:
-COOKIE PART-
1 Box red velvet cake mix*
1/2 Cup butter, softened to room temperature
2 Eggs
-FILLING PART-
1/2 Cup butter, softened to room temperature
1 8 oz. Package cream cheese, softened to room temperature
1 1lb. Box of confectioner's sugar
1 tsp Vanilla
Alright now:
-COOKIE PART-
Preheat oven to 350 degrees.
Mix ingredients until combined.
Drop spoonfuls of cookie batter onto baking sheet about two inches apart.
Bake for 10-12 minutes.
Cool.
-FILLING PART-
In a mixer, cream butter, cream cheese and vanilla.
Gradually add sugar and mix until smooth.
Adding more or less powdered sugar determines the thickness of the filling, you're going to want something a little thick so it doesn't ooze out the back when you take a bite.
It is really important to make sure the cookies cool completely before putting the filling in.
What I did is make up the cookies and while they were in the oven I made the filling, when I was done with the filling I stuck in the freezer while I baked the rest of the cookies. As the cookies finished I placed them in the fridge, this is really a delicious treat when cold, so don't be afraid to store them in the fridge either. And be sure to have milk handy, this is def. something that needs a nice cold glass of milk to wash it down.
You can determine yourself how large you want the cookies to be. I found they were too large at 1 1/2 inch balls mainly because they're so darn sweet!
You can even get a small heart shaped cooki cutter and cut the cookies into cute little hearts.
Make sure: DO NOT make the cake according to the cakes directions, just use the butter, cake mix, and two eggs.
Any cake mix should work, even try it with brownies, now that would be a heart stopper

.
I promise you guys this is very yummy