Ms. L! You and your associates around are always accusing meh of mistreating yours and theirs simmie girls!!
Well now I have proofs of what I do to them: BABIES!!
This sim is the genetic lotery from your Morrigan Hemlock and Q-Girl's "I Sim". He's an halfbreed vampire.
This punk grew up to become an adult, I may continue my game playing with it as an heir to my kingdom :p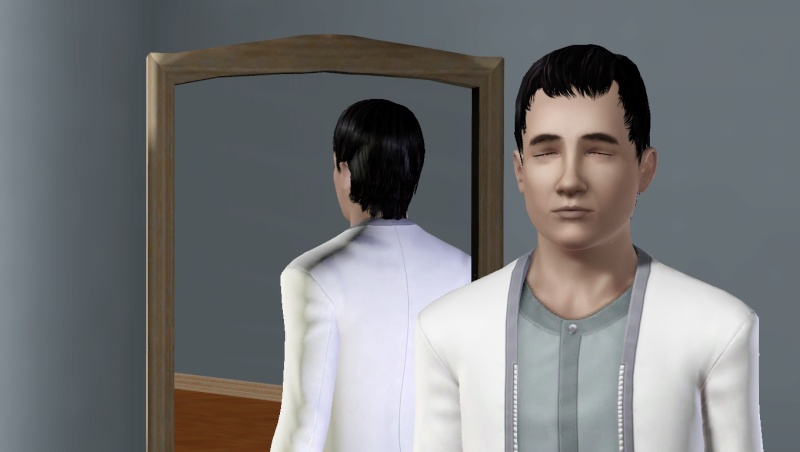 (The eyes are close i didn't notice... sorry... to lazy to reload the game again)
Everything was random (hair etc). Does he look ok?