These 2 simmeh's are my 3rd generation sims. They are the grand daughters of George Dean from Riverview and a sim woman i made. Their mother was a babysitter who i gave a complete make over too. No structural changes to these girls except for custom skin, blush (dimples) and hair color (where did ea find that rusty gold color from??? - shivering just thinkin about it - i try to stay away from browns as this turns into that horrible gold/vomit/green/blonde?) what eva the hell color it is...
Juana (oldest) has short hair
& Sandra (youngest) has the long hair
the abdul sister first encounter with August... they hit it off well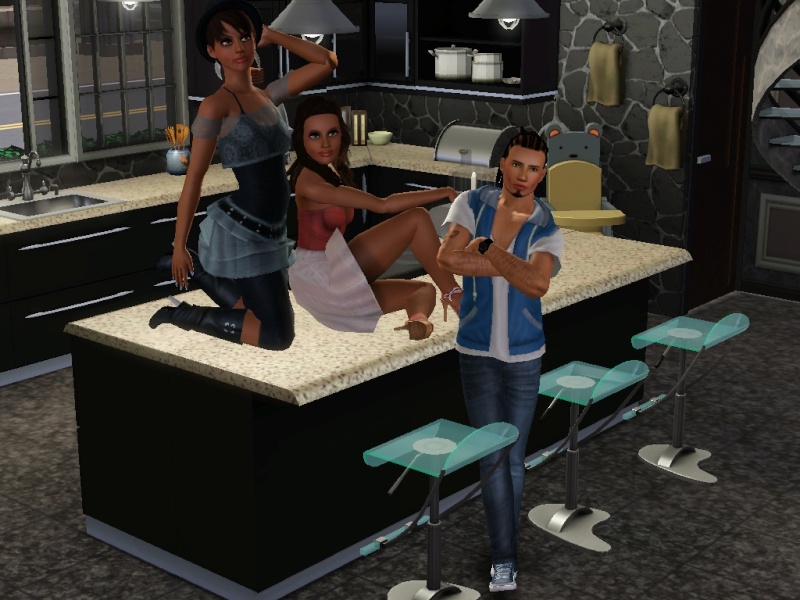 August coaching Juana... he is a model as well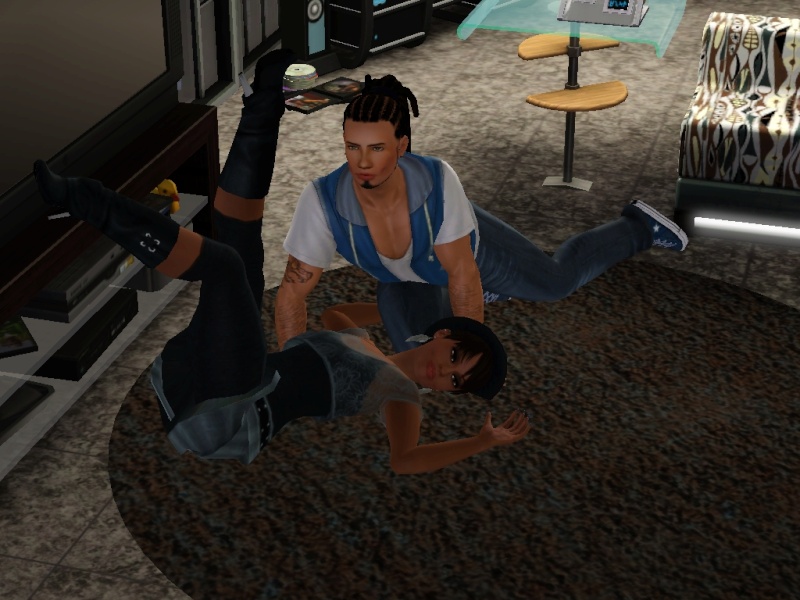 this next pic was all Sandra's idea... i think she may have a crush on August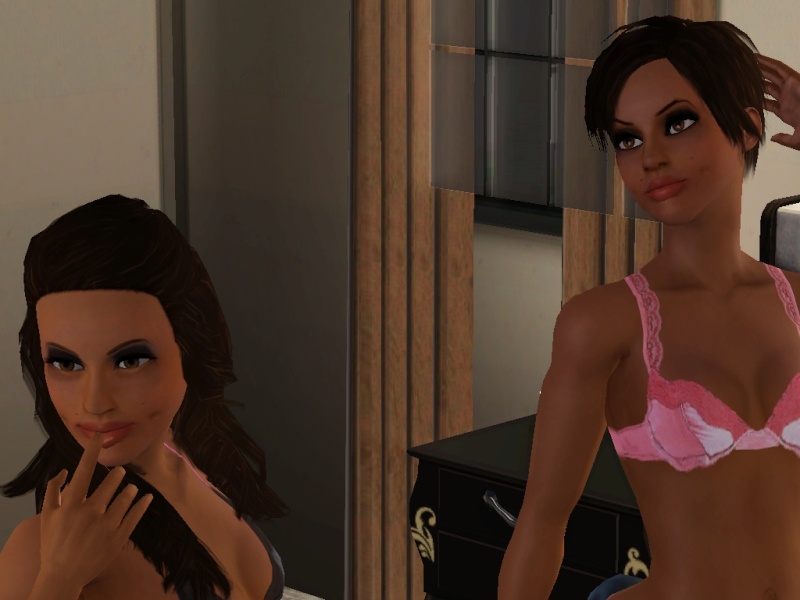 he didnt seem to mind having us half naked in his room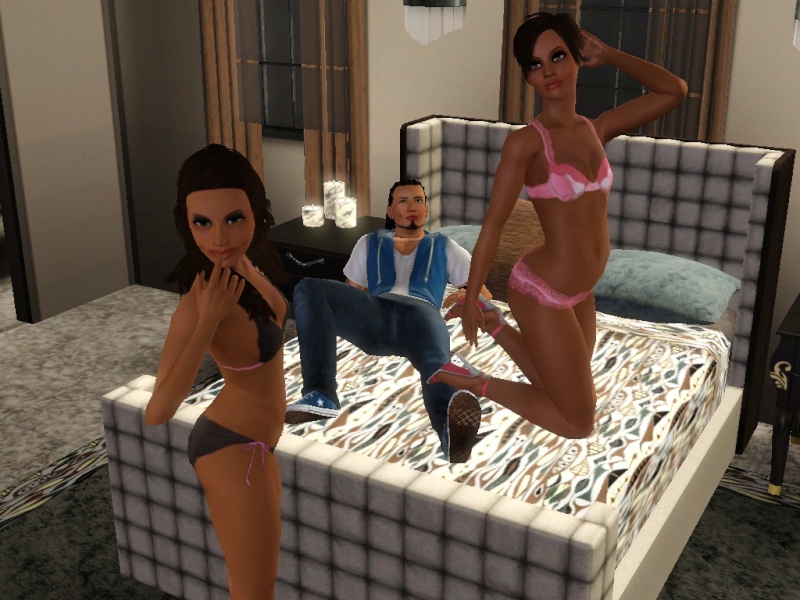 Curious stare mr black ... whats on ur mind? do tell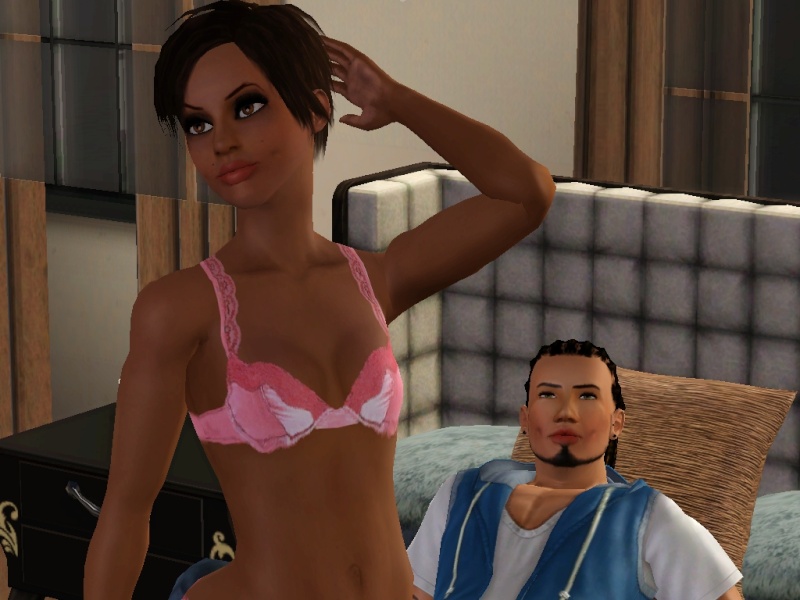 ohhhh, thats on your mind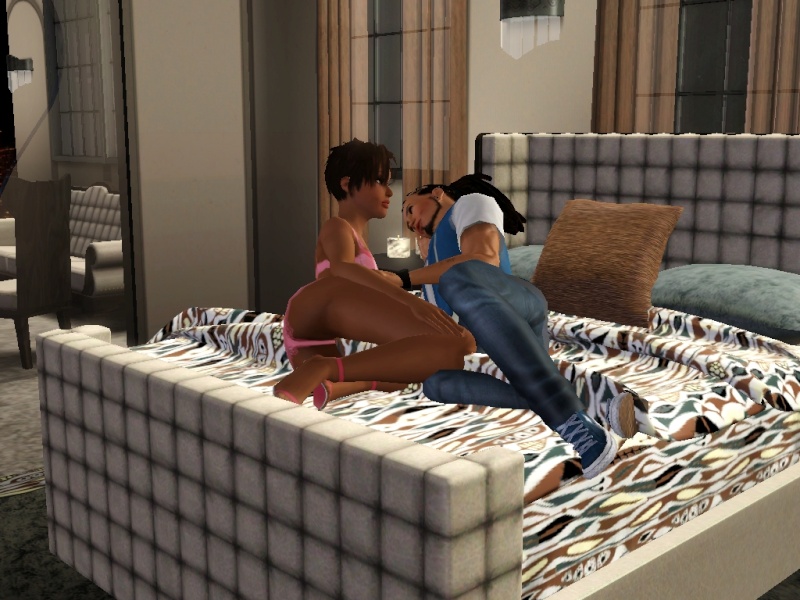 thats on my mind too....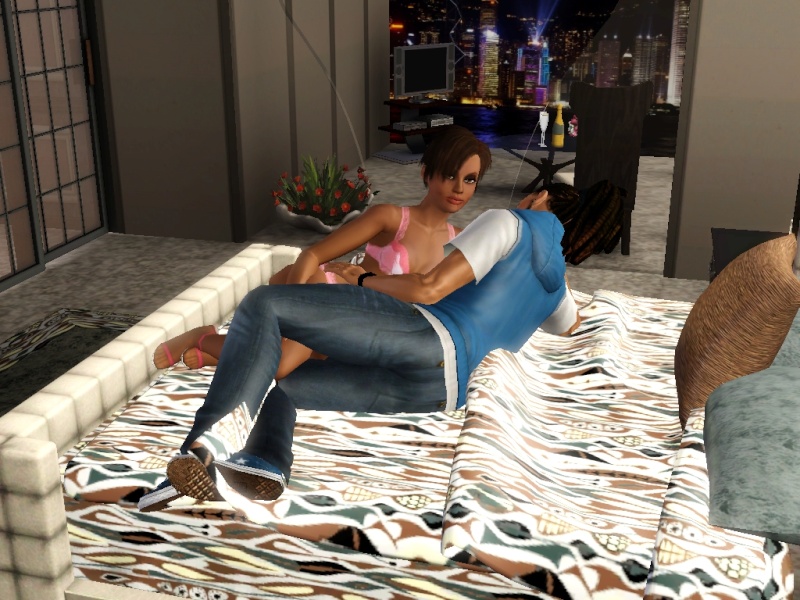 I'm thinking this will make an interesting story, i might do one.
So the backstory to these 2....
Juana is a small town girl with big city dreams. Ever since she could remember she wanted to become a famous model/photographer. Being the flirty party animal that she is, she felt tired of feeling stuck in Riverview and decided to plan her move more seriously. Juana started researching her move to Bridgeport and naturally her little sister wanted to come. Juana's younger Sandra, who is 2 years younger and alot more attitude also wants to persue a career in fashion. She wants to work behind the scences and be a celebrity stylist. She is a smart, snobby yet charismatic hopeless romantic who dreams of fairy tale weddings and romance. Her parents and older sister worry that her romantic spirit will be her downfall in the city with all its lights, glitz and glamore.
Using 'Bob's List' Juana found a great deal on an urban house in the city near the docks . The place is perfect, great location near a few celebrity hotspots. The only deal is that the owner
August Black
will be also staying on the property. Not much is known about August aside from him being a young entrepenuer. He is a musician as well as a photographer. Only time will tell... Can the 3 of them find Fame and fortune or will the city life be to much to bare?
lol ok im going to bed